Burrel Kitchen Remodel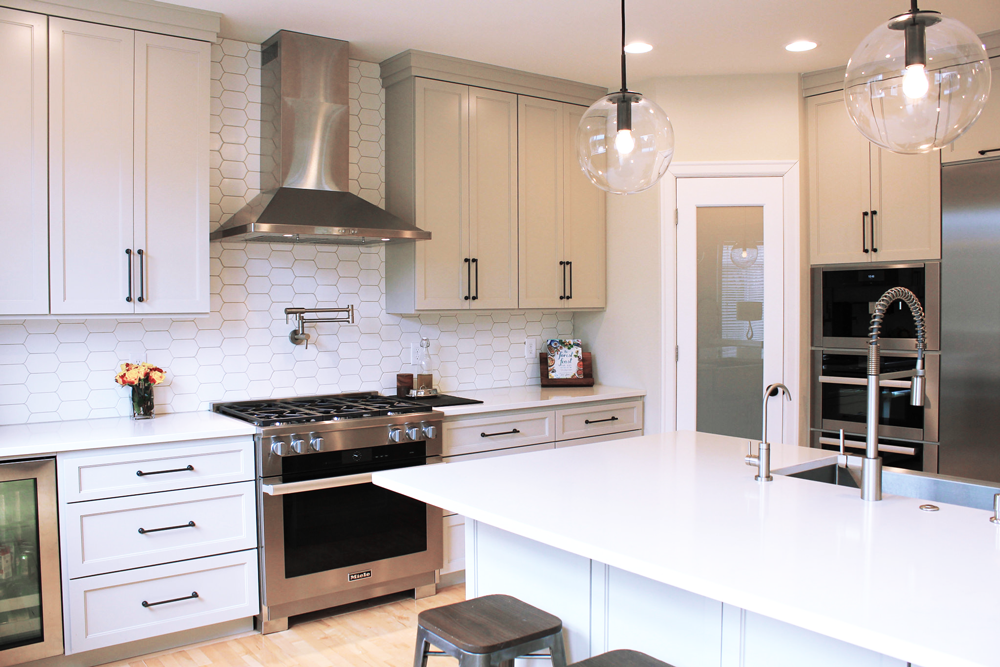 For the Burrell kitchen remodel, we were put in a position where the client wanted to maximize the use of their kitchen by making it not only function as a place to cook and eat, but also as a centerpiece of their house where friends and family could gather and hang out. We worked closely with the homeowner and the cabinet maker to ensure the proper design for both aesthetics and function.
Installation of floor to ceiling cabinets to maximize storage.

Installed a variety of different appliances to the homeowner's specifications including a coffee maker, warming drawer, and wine fridge.

Updated plumbing and electrical to handle new appliances.

Created a work station so kids can do school work in kitchen.

Large island made kitchen centerpiece of home.